It's been a long 16 months, waiting for some positive news, but someday is finally here!
Like me, you may have tuned out to the news a long time ago in hopes of protecting your mental health.  The headlines were too much.  Covid was the only thing that was making headlines and none of it was good news.
With over 200 supplier partners sharing information, my inbox was overflowing too…and to be 100% honest, I tuned them out too because it seemed there was little hope for our industry.  There certainly weren't any clients knocking down my door or ringing my phone wanting to plan travel in such uncertain times!
Instead of dwelling on things beyond my control, I spent the "pandemic pause" working on my business, improving systems, investing in training with travel partners, improving my social media presence & marketing.  I planned to be ready when "someday" arrived so I could resume doing what I love – helping people plan dream vacations without worry and stress.  Travel planning has always been complex, but now, more than ever, a travel professional should be your new best friend!
Well, recently the travel industry headlines have done a serious shift and can no longer be ignored!
Wellness travel will be the hottest new trend for 2022.   Over the past year, we've come to realize the true value of good health. Wellness vacations come in as many different styles as there are travellers, so if you're wondering what is out there to suit your needs, please reach out to me.  You deserve it!
Small group tours are perfectly positioned for the boom following the pandemic.  G Adventures, specializing in small group tours (average group size of 12 guests) for more than 30 years, is in the business of changing people's lives through small group adventure travel and powerful experiences in some of the planet's most incredible places.  They empower curious travelers to do good while simply having the time of their lives!  Sound intriguing?  Offering several different styles of travel from 18 to Thirtysomethings, Classic, Marine, Rail, Active, Wellness, Local Living (the hottest new thing), Family travel and National Geographic Journeys, there's something for everyone!
I traveled with a G Adventures group in October 2019 to Cambodia, Vietnam & Thailand and this was the most exhilarating, eye-opening, life-changing trip of my life!   Why not let me help you learn more about how small group adventure touring can change your life?
Is Machu Picchu or a wellness retreat on your bucket list?  Email me > kathylynne@fentontravel.ca to inquire about how you can join one of my groups in 2022.  Check out this video on Wellness travel options with G Adventures.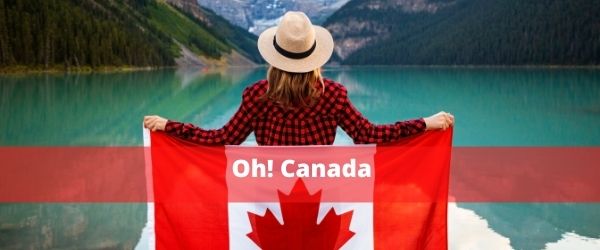 Still a bit reluctant to venture too far from home?  That's OK!  Why not plan something amazing for this summer or fall right here in Canada?
Explore the Canadian Rockies by rail with the luxury train company, Rocky Mountaineer.  I'm thrilled to be travelling with them this summer on their two-day First Passage to the West itinerary from Vancouver to Banff and I'll be sharing my experience on social media and in my blog which you'll find on my website at www.fentontravel.ca.  Ask me about their Canadian Resident offers and find out how Alberta and BC residents can ride the rails for FREE.
How about exploring the Maritimes?  I was hoping to visit  Newfoundland in June with some colleagues, but sadly, we had to reschedule for next summer.  This has been on my bucket list for some time, but it can wait.  Newfoundland recently announced it will open its borders to fully vaccinated travellers in July.  I'll see you next summer Newfoundland!